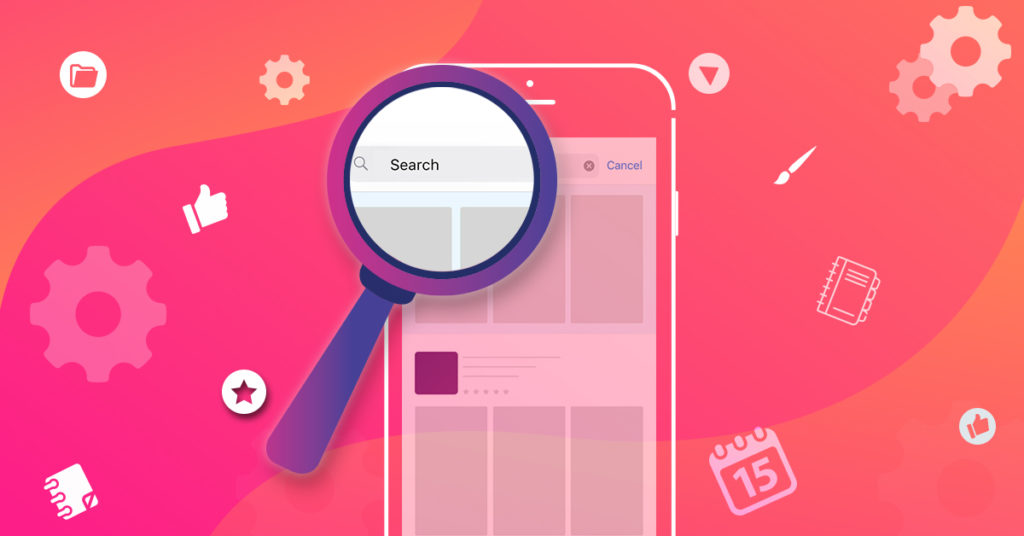 As app marketers, we often get asked about the importance of App Store Optimization and how it impacts an app. A lot of app owners stress on the importance of marketing their app to potential users through paid advertising, social media marketing, and influencer marketing. In the process, they often forget the importance of ASO as 'THE' most cost-effective tool in generating organic downloads.
As of March 2017, there were over 2.8 million apps available on the Play Store and almost 2.2 million apps on the App Store. The number has only grown since then. App discovery, therefore, is the most important challenge that app publishers are facing amidst this strong competition. With limited slots available on the Play Store and App Store search results pages and a lot of space being taken up by paid ads, it becomes difficult for apps that are not running paid advertisements to get discovered. In such a scenario, it becomes imperative for them to rank in the top 30-50 apps in the search results for relevant keywords so as to be discovered by their target users within a few scrolls on the search results page.
While discoverability of the app is of paramount importance, that alone cannot ensure downloads. In fact, paid advertising too cannot ensure downloads on its own. When users discover the app through search or browsing or land on the app page through paid ads, several factors come into play that determine whether the app will be downloaded or not. An effective ASO strategy therefore becomes even more important since it not only improves the app's discoverability but also its app store presence, thereby impacting the conversion rates of page views to installs.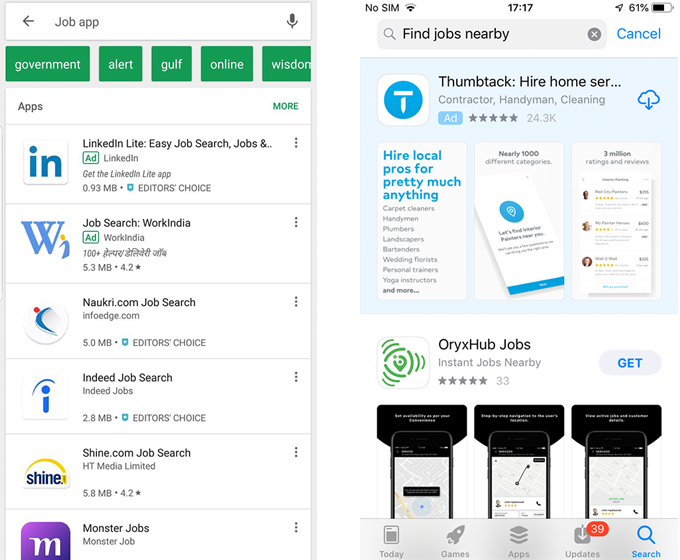 In other words, App Store Optimization is the process of improving your app's presence on the app store leading to higher discovery of the app for selected keywords and a greater number of installs resulting from these store views. A well implemented ASO strategy results in improved organic search rank for targeted keywords thereby helping in driving a higher number of page visitors, app installs, and feedback in the form of ratings & reviews.
An effective ASO depends on three elements:
1.  Keyword optimization – Instead of just describing the app as we see it, you should look at using terms and phrases that people are most likely to use to search for an app like yours. So while working on 'Keyword Optimization', you must fill up the descriptive fields of the product page with keywords that have high traffic and relevance to your app. This would not only increase the visibility of your app on app stores but also drive more organic installs on your app.

App intelligence tools such as Sensor Tower, Appannie, Google Keyword Planner, etc. can be used for the purpose of Keyword optimization. These tools gather keyword ranks, search results, reviews and such data from app stores, aggregate this data using algorithms and offer metrics like relative traffic or competition score for a keyword, and your app's current rank for it. You can use this data to optimize keywords in your app's metadata.

The table below shows the fields (along with their character limits) where you can implement the keywords:

2. Graphic Assets – These comprise your app's logo, screenshots, and the promo video. While the Apple App Store allows you to upload a maximum of 10 screenshots and 3 app promo videos, the Play Store lets you add 8 screenshots and 1 app promo video.

Ensuring you have an eye-catching app icon that stands out can make a huge difference in the number of page views you get. This is especially important for Android considering the fact that search results on the Play Store consist of only the app icon and the app name.

On the other hand, search results on the Apple App Store have the app icon, app name, as well a set of your first three screenshots, or an app promo video and two initial screenshots. Your potential user will decide whether to scroll past your app or download it basis these videos and screenshots. Having graphic assets which grab a user's attention and convey your brand messaging well can boost your conversion rate from page views to installs drastically.
3.  Total Downloads, reviews, and ratings – Number of downloads, positive ratings and reviews are crucial factors that you can't overlook if you want your keyword ranks to stay stable. While keyword optimization and well-designed screenshots can help you fuel the ranks and conversion rates, a consistent number of daily downloads and good reviews will help you maintain these ranks. Apps with positive ratings and reviews and consistently increasing number of downloads are ranked higher in the search results.
StickMe Notes is a note-taking app we worked on recently. In May'18, Studio Mosaic reworked on the product page creatives of the app including the app logo and screenshots. And, after studying metrics like the daily page visitor and daily downloads, we decided to optimize and reposition the keywords we were targeting earlier.

Within 6 months of the App Store Optimization, we saw a staggering 394% growth in the monthly page views and a 475% increase in the number of monthly organic installs. This is only one example of how effective ASO can be!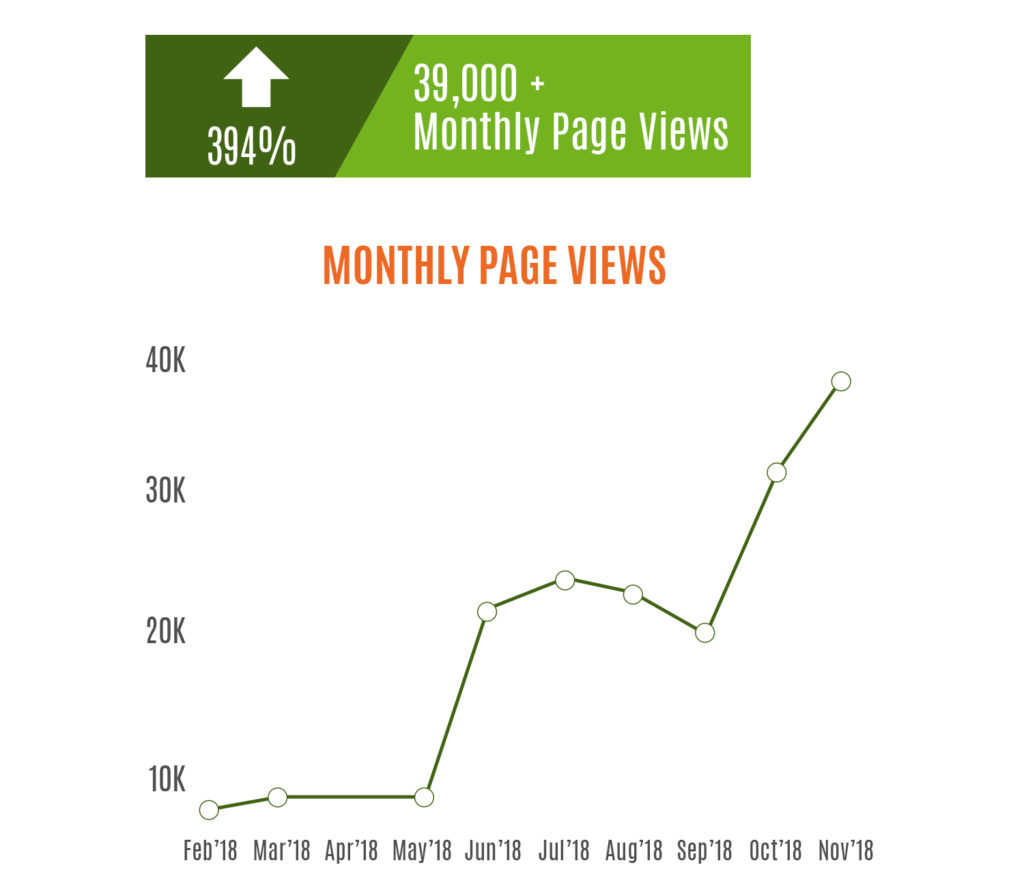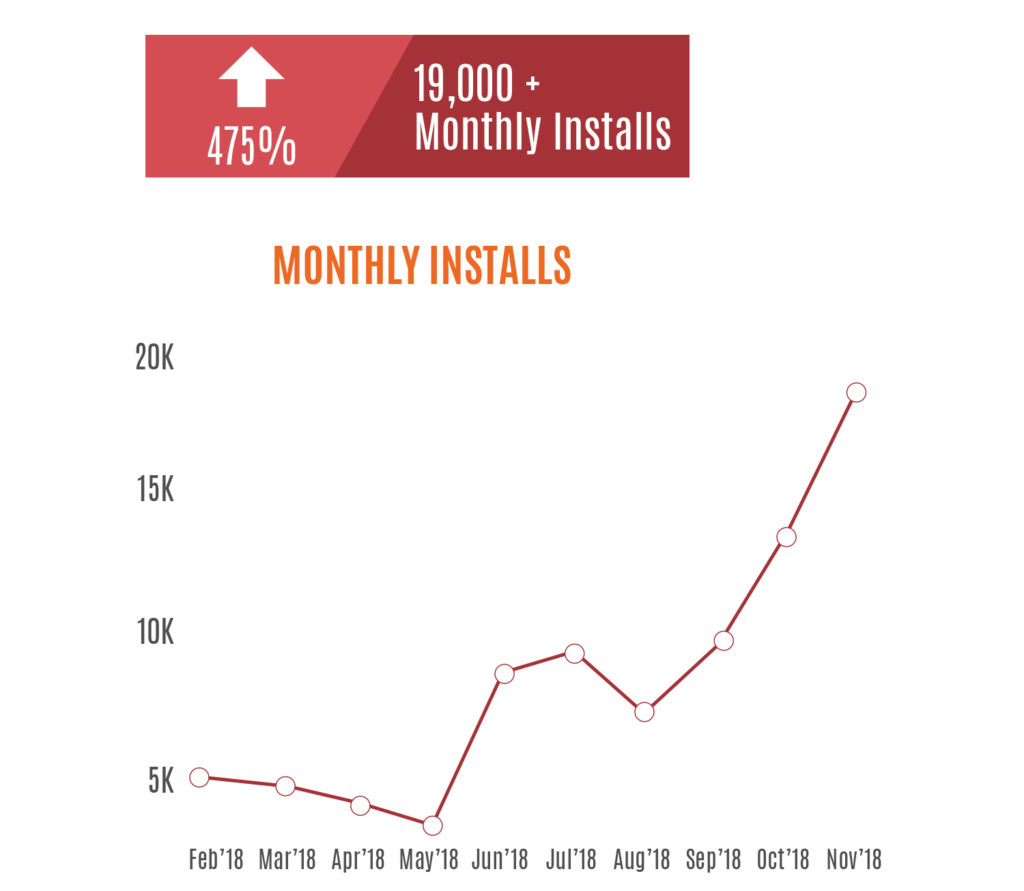 Did you know that more than 350 apps are uploaded on app stores every hour? Forecast says that this number will only increase! So when it comes to acquiring quality users and improving the store presence of your app in such a competitive market, App Store Optimization is a "MUST".

Studio Mosaic has helped apps sky-rocket their app store rankings and organic downloads within a few months of implementing a good App Store Optimization alone.
If you are looking to strengthen your app store presence, write to us at sales@studiomosaicapps.com